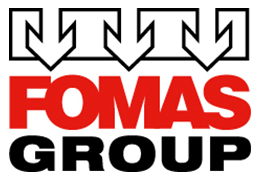 On Thursday 30th of May 2024 FOMAS Group invites you to a Plant Visit to the production site of FOMAS SpA in Osnago, Lecco Italy.
FOMAS Group is an established global partner for the production of forgings, seamless rolled rings and metal powders for a wide series of industries.
From the beginning in 1956, the company distinguished itself in the service provided to its customers and it quickly grew into a multinational player- of Italian roots-with a network of 8 production sites, strategically located across the globe (from America to Asia).
FOMAS group's global presence is a unique feature that allows the delivery of components to all our customers' worldwide locations guaranteeing a tailored made approach in all regions.
FOMAS SPA plant, located in Osnago (north of Milan), headquarter of the Group, is the site that produces forged components that can reach 100 tons.

On Thursday 30th of May 2024 FORGE MONCHIERI invites you to a Plant Visit to the production site in Cividate Camuno – Brescia – Italy.

Forge Monchieri is a leading Italian Forge Master, it is one of the most famous Italian enterprises in the forging sector; it has been operating for over 50 years and is continuously expanding.

With its production capacity of up to 120 tons, it's leader in the forgings industry of large sized parts in finished or rough machined condition. With a workshop area of about 40.000sqm it has a strong presence within the industrial district near Milan area, all the production activities are localized within the same zone, optimizing the logistic flows.

The main commercial worldwide hubs are overseeing through local representatives.

The quality of the supplied forgings is guaranteed by an efficient know-how, an expert R&D department and state-of-the-art plant systems.

These characteristics allow Forge Monchieri to promptly respond to the numerous requirements of a rapidly evolving market.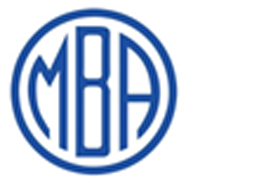 On Thursday 30th of May 2024 IRE-OMBA invites you to a Plant Visit to its production site in Bergamo, Italy.
IRE-OMBA was born in 1906 and its scope of business is hot rolling of steel rings.
@ IRE-OMBA we:
are known globally for the quality without compromises of our rings, which are rolled over 4 lines of growing power.
can offer a wide range of weights (from 10 to 6.700 kgs) and sizes (from 130mm minimum ID to 4.300 mm maximum OD).
cover all grades of steel, stainless steel and some nickel based alloys.
can supply black rings, machined or finish machined and all types of heat treatment (both machining and HT are carried out internally or can be subcontracted, if needed, to a trusted network of partners).
are known for our flexibility: we produce and deliver in a quick and reliable time both a single ring lot as well as a 1.000 rings one thus serving both small local or huge international companies.
Also, @ IRE-OMBA we:
put our workers at the center of our plans. We care for their safety and health and put in place all actions to preserve both.
consider the environment as a precious and fragile gift and put in place all actions to minimise our impact on the world.

On Thursday 30th of May 2024 OFAR S.p.A. invites you on an interesting tour of its production site in Canneto Sull'Oglio, Mantova – Italy – opening the doors on its heavy department equipped with a 13.000tons press.
Ofar, founded in the 1960s, has a long-lasting tradition in the forging industry and is now a leading Italian open die forging company specializing in the production of forgings for a wide range of industrial applications such as oil & gas, mechanics, chemical & petrochemicals, power generation, energy, nuclear, and much more. Since 1985, Ofar has been a member of the GIVA Group – Gruppo Industriale Vienna Antonio – and it joins its fully integrated vertical supply chain and worldwide commercial relationships.
Ofar counts today three production plants with a production capability of more than 100k tons/year, producing forgings up to 200 tons. We boast internal rough machining departments with CNC machines capable of handling parts up to 28 meters and an in-house laboratory that can perform several mechanical tests.
---
In order to be considered for one of the proposes plant tours, delegates should apply early and must receive an approval to participate by the hosting company. To attend one of the visits, delegates are kindly requested to fill in the plant tours application form, that will be made available from October 2023, and send it to the Organizing Secretariat by e-mail (aim@aimnet.it).
Attendees will receive notification of admittance to the requested plant tour together with the detailed programme of the visit.
For all plant tours, availability is for a limited number of people.
The requested registration fee for each tour is € 100 + 22% VAT (if applicable) to be paid only after the notification of admittance. The fee includes round-trip transport.
---